Are you ready for your next dream home?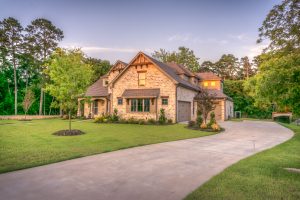 You are just a few steps away…
As a professional real estate agent my job is to navigate you through the process of buying your first home, your second home, your retirement home or whatever your needs require! All those scenarios have special needs, I am here to help!
Here are a few steps to get you thinking about what comes next.
Go to your bank. Find out where you're at with your current mortgage ask if there is a penalty to buy out your mortgage and ask for a list of all the related fees so that you know what you're in for and where you stand.
Find out how much your property is worth. that's where I come in as a real estate agent, I have the tools to give you an opinion of value on your current property.
Make a list of what needs to be fixed up in your home. Prioritize your list as to Wat are the essential items that need to make your home the most sellable and most presentable.
Select the area or neighborhood for your next home. I have a handy tool that sorts and searches homes by neighborhood with your specific needs! I can set you up on my system and have these homes come rate to your inbox.
Make A wish list. Take some time to think about how many bathrooms your family requires how many bedrooms do you need what are your must haves for this new property?
What are some of your priorities? What are some of the things that you can be flexible on? What are the most important items on your wish list? Are there any things that you can be flexible on if you cannot get everything you want in one property?
View as many homes as possible in your category!
make an offer. Base your offer on real-time accurate information from a professional realtor in today's market
this is it! At this point with professional guidance and skillful negotiation you will secure an accepted offer on a home that is right for you.
the home is yours!
As you can see there are several steps to the purchase of a home. I take great pride in my profession as a professional realtor to be able to guide you assist you and navigate you through the purchase of your first home or your second home or your retirement home!
CHEERS to finding your next dream home! Opening Doors to your Real Estate Dreams…..
Lisa