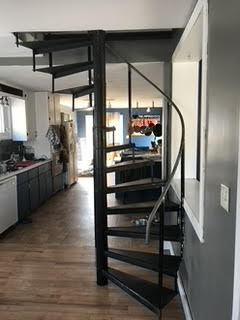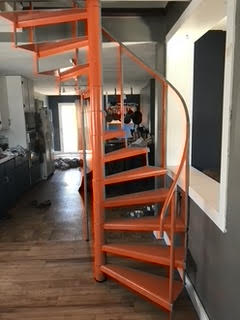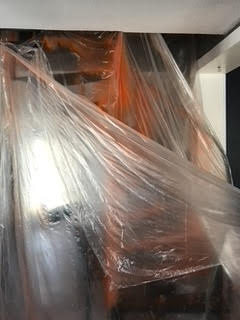 You Paint Your Staircase Orange … it Just Adds to the Juiciness of Life!
Shall we talk colour today? My wonderful friend and client Tanis live her life in full colour! I am blessed to have her in my life, she brings spice, gusto and passion to everything she does!
Here is a snapshot of our Real Estate experience together!
"A wise man once said that the desire to create is one of the deepest yearnings of the human soul. 
So, let us create with Colour!
When looking at listing a home there is a more to selling that home than just tidying the space, tucking away valuables and personal effects to the give the buyer their own canvas to create. When you have unique features in the house this can be some peoples treasure or to others a potential deal breaker.   Feedback from potential buyers and your realtor is some of the most valuable information if you approach criticism in a healthy way with an open mind and embrace the advice as guidance.  Best solutions for a wrought iron spiral staircase in the middle of the home? Paint it, recover it, replace it, leave it or look at other options to blend it into the space. Paint is one of the most inexpensive and drastic changes that you can make to a space and can usually always be changed.
What would happen if the staircase were made to be the focal point of the house?  So that is exactly the advice we needed to add some juiciness to our interior and bring in the colour!! There is saying that you should go bold or go home!  We chose to stay home and be bold! The wrought iron staircase is now orange!  After prepping, stripping, creating a safe paint environment, and a little elbow grease, painting the stairs has given the house such vibrancy, fun times, good energy and is now one of the focal points to the house.  We have used the colour in the curtains and accessory pieces and the space has been transformed and has life again.
Do you love it or list it?  We tried listing it but now we love it because it has new life.  All because one real estate professional saw potential in something that just needed a little time and life given to it.  Real Estate professionals see a lot of homes over time and can provide great advice from tips they see along the way.  Keep an open mind.  Maybe orange is not for you but maybe it is time to go bold and give your space new energy.  The buyers will appreciate buying a home that is loved and you may just have fun doing it and decide that your castle is perfect the way it is."
Tanis
Oxox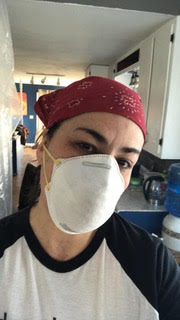 I hope you enjoyed Tanis' story; will you be inspired to create? Please share what your adventures have been with creating in your castle!